サクラテックは、2008年10月の創業以来ウルトラワイドバンド技術を使ったイメージングセンサー及び高性能なマイクロ波/ミリ波コンポーネントを開発してきました。 特に、Multiple-Input Multiple-Output(MIMO)技術を使用した小型・高性能レーダー プラットフォーム(miRadar®8)を開発し、障害物監視レーダーとして商品化することができました。同じレーダープラットフォームを使い、複数の人のバイタルサイン(心拍、呼吸)を同時に測定可能としたアルゴリズムを開発し、評価キットを世界に先駆け販売して多くのメーカーで評価を頂いております。電波センサーは、IoT社会にける自動運転用センサー、安全安心な社会を目指すセキュリティー分野及び高齢者の見守り分野で必要不可欠なものとなってきています。 今後もサクラテックは、電波を用いたヒューマン・フレンドリーな高性能なセンサーを社会に提供し貢献してまいります。
Since its founding in October 2008, Sakura Tech has been developing imaging sensors and high performance microwave / millimeter wave components using ultra wideband technology. In particular, we have developed a compact, high-performance radar platform (miRadar®8) that uses Multiple-Input Multiple-Output (MIMO) technology and commercialized it as an obstacle monitoring radar. Using the same radar platform, we have developed an algorithm that can measure the vital signs (heartbeat, respiration) of multiple people at the same time, and we are the first in the world to sell an evaluation kit, which has been evaluated by many manufacturers. Radio wave sensors are becoming indispensable in the fields of autonomous driving in the IoT society, the security field aiming for a safe and secure society, and the field of watching over the elderly. Sakura Tech will continue to contribute to society by providing human-friendly, high-performance sensors that use radio waves.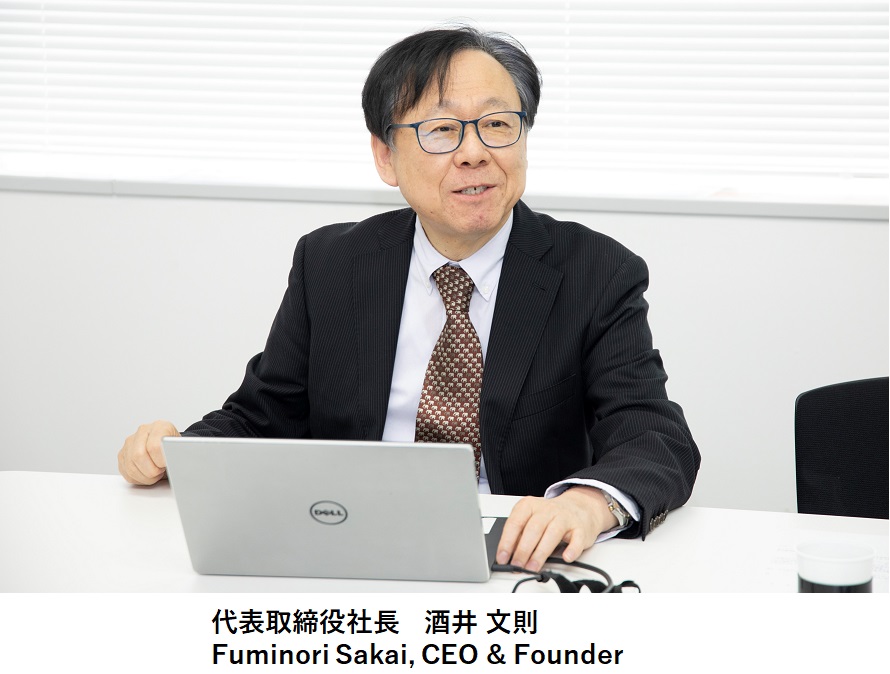 経営理念 / Management Philosophy
サクラテックは、ユビキタスネットワーク技術とエージェント技術との融合を図るセンサー技術で、未来の生活を豊かにする製品を開発することで、社会貢献していきたいと思います。
Sakura Tech wants to contribute to society by developing products that enrich the lives of the future with sensor technology that integrates ubiquitous network technology and agent technology.
沿革 / History
2008年10月
October, 2008
マイクロ波/ミリ波関連の設計開発を主な業務として、川崎市高津区かながわサイエンスパークにて資本金820万円で創業。
Founded in Kanagawa Science Park, Takatsu-ku, Kawasaki City, with a capital of 8.2 million yen, with a main business of designing and developing microwaves / millimeter waves.
2009年9月
September, 2009
UWB電子走査方式(Impulse Array Antenna)の国際特許出願。
International patent application for UWB electronic scanning method (Impulse Array Antenna).
 2010年3月
March, 2010
UWB心拍呼吸モニタの開発試作をおこなう。
Developed an UWB heart rate and breathing monitor system.
 2010年10月
October, 2010
スルー・ウォール・レーダーの開発試作をおこなう。
Developed a through-wall radar system.
 2012年3月
March, 2012
革新ビーム走査方式による26GHz帯UWBレーダーの開発試作をおこなう。
Developed 26GHz band UWB radar using the innovative beam scanning method.
 2014年3月
March, 2014
マルチモード共振器およびそれを用いたRFIDタグの国際特許出願。
International patent application for RFID tag used Multi-Mode Resonator.
 2016年9月
September, 2016
24GHzMIMOレーダープラットフォーム(miRadar®8)の販売開始。
Released a 24GHz MIMO radar platform (miRadar®8).
 2016年11月
November, 2016
資本金を1,000万円に増資。
Increased capital to 10 million yen.
 2016年12月
December, 2016
MathWorks社からmiRadar®8について、コネクションプログラムの認定を受ける。
Received Connection Program Certification for the miRadar® 8 from the MathWorks.
 2017年1月
January, 2017
アナログ・デバイセズ社(ADI)のパートナー企業となる。
Became an Alliance Partner of Analog Devices, Inc. (ADI)
 2017年5月
May, 2017
高精度レベル計の販売を開始。
Released a High Precision Level Meter.
 2017年8月
August, 2017
本社を、神奈川県川崎市高津区から横浜市港北区新横浜に移転。
Moved the Head Office from Takatsu-ku, Kawasaki-shi, Kanagawa to Shin-Yokohama, Kohoku-ku, Yokohama.
2017年12月
December, 2017
品質ISO9001を認証取得しました。
Obtained quality ISO9001 certification.
 2018年11月
November, 2018
"小型省電力MIMOレーダプラットフォーム「miRadar®8」とその応用展開"が、「第35回神奈川県工業技術大賞 奨励賞」を受賞。
Awarded a "Small and Low Power MIMO Radar Platform 'miRadar ® 8' and its application development" at the 35th Kanagawa Industrial Technology Award Encouragement Award.
機材 / Equipment
Equipment
Manufacturer
Comments
Network Analyzer
KEYSIGHT N5224A
Frequency: 10MHz~43.5GHz
Microwave circuit measurement and analysis
Frequency Extender
KEYSIGHT N5262BW10, N5262BR10
Frequency: 75GHz~110GHz
Microwave measurement and analysis
Spectrum Analyzer
Agilent E4448A
Frequency: 3Hz~50GHz
Signal Spectral measurement and analysis
Handheld Microwave Analyzer
KEYSIGHT N9950A
Frequency: 300MHz~32.0GHz
Microwave measurement and analysis
Oscilloscope
KEYSIGHT MSOX6004A
Frequency Bandwidth: 6GHz+16ch
Digital circuit measurement and analysis
Oscilloscope
KEYSIGHT MSOX3104T
Frequency Bandwidth: 1GHz 4+16ch
Digital circuit measurement and analysis
High speed sampling Oscilloscope
Agilent  86100B
Frequency Bandwidth: 50GHz 2ch
Waveform observation
Waveform Generator
KEYSIGHT 33600A
Frequency: 0~120MHz
Arbitrary Signal Generation
Microwave Amplifier
HP 8449B
Frequency: 1GHz~26.5GHz
Amplify microwave signal
XYZ-axis Scanner
Sakura Tech Corp.
Motion Range: XYZ axis 70cm
Measurement of Antenna Characteristics
DC Power Supply
KETSIGHT E36313A, etc.
Power Supply: DC0~24V
Stereomicroscope
Olympus
Magnification: x10 ~ x80
Parts inspection, etc.
Programmable Variable Attenuator
Agilent  11713A
Frequency: DC~40GHz
Signal level adjustment
Peak Power Analyzer
Agilent  8990B
Adjusting peak power
Waveguide Power Sensor
KEYSIGHT E8486A-200
Frequency: 60GHz~90GHz
Power measurement of high frequency signal
Wideband Power Sensor
Agilent  N1924A
Frequency: 50MHz~40GHz
Power measurement of high frequency signal
Power Meter
Agilent  E4418B
Frequency: 50MHz~26.5GHz
Power measurement of high frequency signal
Signal Generator
Agilent  E4432B
Frequency: 250KHz~3GHz
Signal generation of high frequency signal
Signal Generator
Agilent  N5183A
Frequency: 100KHz~40GHz
Signal generation of high frequency signal
Laser Marking system
KEYENCE
Product Marking
Constant Climate Cabinet
ESPEC  LH-114
Temperature and Humidity testing
Temperature: -25.0~+90.0℃  0.1℃ step
Humidity: 0%rh~100%rh  1%rh step
Thermography
KEYSIGHT  U5856A
Temperature distribution measurement for Modules, etc.
Temperature: -20.0~+650.0℃
Radio Anechoic chamber
Sakura Tech Corp.
Frequency: 1GHz~90GHz
Span:  1.2m